Leverage Effective QA Strategy To Test The Cloud
ACHIEVE REDUCED TIME-TO-MARKET, DATA SECURITY AND APT INTEGRATIONS FOR YOUR CLOUD IMPLEMENTATIONS
Cloud-based platforms are increasing enterprises' ability to reduce time-to-market drastically, along with eliminating upfront costs. This has led to increased interest in the adoption of cloud-based solutions. However, it brings unique challenges related to data security, privacy, integration and application performance. These require comprehensive cloud-based testing to ensure that your cloud implementations are successful and that you realize complete benefits from the cloud solution.
TestingXperts helps you define an effective strategy to test the cloud, so that you can address all the challenges and pitfalls. Software testing in the cloud usually focuses on functional testing of the application, but it also needs a strong emphasis on non-functional and cloud-specific testing. We adopt this end-to-end approach to ensure high quality across all aspects of cloud implementation.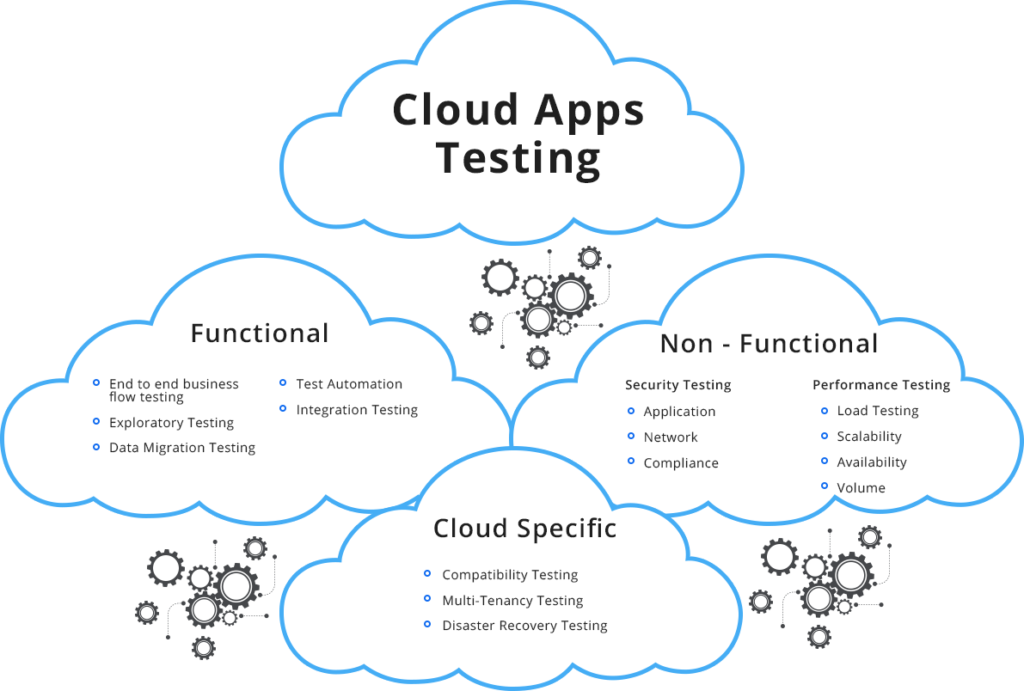 We also have experience in testing leading SaaS products and understand the associated complexities. We bring specific domain expertise in various industry verticals along with proven experience on other non-functional testing services.
Why you need cloud testing?
Cloud Testing is comparatively less costly than other testing choices.
It is one testing alternative that assures you unlimited availability. As long as you have a working internet connection, you can access the resources from the cloud on any device and at any place.
It supports agile workflows. Assets available on the cloud are persistently updated, and the process also facilitates persistent integration.
The process of cloud testing s customization for different testing needs.
Unlike the other testing alternatives, Cloud Performance testing is quite flexible and offers you the freedom to explore.
Drop us a line! We are here to answer your questions 24/7.